What is a brush?
Brushes generally refer to the use of hair, brown, plastic wire, wire, etc. to remove dirt or smear oil, etc. Generally, they are long or elliptical. Brushes, also known as brush brushes, are divided into industrial brushes and civilian brushes according to the field in which they are used.
classification
1.Civil brush
The brushes used in daily life mainly include: kitchen brush, bath brush, shoe brush, toothbrush, pot brush, laundry brush, coat brush, bathtub brush, bottle brush, glass cleaning brush, test tube brush, pet brush, massage. Brush, barbecue brush, bath brush, stainless steel sanitary brush, toilet brush, sponge window brush, shoe brush, clothes brush, roller brush, wall brush, paint brush, car brush, snow brush, etc.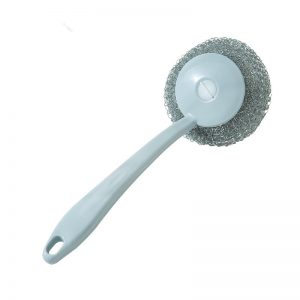 2.Industrial brush
Used in industrial production, the main role is dust, polishing, cleaning, grinding.
According to the industry can be divided into: metal industry; pickling alkali washing brush, polishing brush.
Food and beverage industry: all kinds of shredder brush, mushroom washing machine brush, hair to hair brush, washing machine brush.
Textile printing and dyeing industry: all kinds of shaping machine brush wheel, needle board, chain, cloth clip, singeing machine brush, sanding machine brush, brushing machine brush, combing machine brush, spinning machine brush leather.
Footwear: Microdermabrasion brush, meat remover brush, polishing brush, (wool wheel, cloth wheel, horse hair wheel, piglet wheel).
Woodworking furniture industry: sanding machine brush, polishing cloth wheel, brown brush.
Environmental protection industry: all kinds of sweeping car brush, washing machine brush.
Glass industry: cleaning machine brush, edging machine brush.
PCB, electronics: PP, PU, ​​PVC, PVA absorbent sponge roller, non-woven brush roller, gold finger grinding wheel, felt brush roller, volcanic ash brush roller, pressure brush, brush brush (tube brush).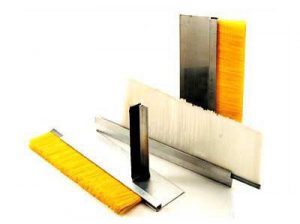 Brush cleaning needs to pay attention to:
After brushing, use a tissue or a cotton pad to gently press with your fingers to let the water drain, but remember not to twist the bristles, otherwise the bristles will be destroyed and the structure of the bristles will be loose, resulting in hair loss.
After washing the brush, you can hang it up and let the bristles dry down.
Never wash against the hair.
To dry naturally, do not blow dry with a hair dryer, and do not dry it under the sun, otherwise it may hurt the brush material of the brush.