Carpets can be seen everywhere in our lives. Whether in the living room, bedroom or entrance, they can be seen everywhere. Laying carpets at home can not only make the home more warm, but also play a non-slip effect. How to clean the carpet?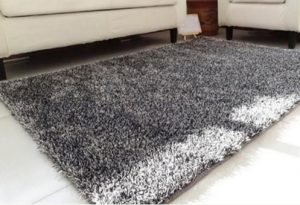 How to clean the carpet
1.Clean up in time
It is recommended to clean it with a vacuum cleaner every day. Do not wait until a large amount of stains are accumulated before cleaning. Only when it is cleaned regularly can it be cleaned. When cleaning the carpet, pay attention to the floor under the carpet.
2.Decontamination method
If the ink stains can be cleaned with citric acid, wipe the area with water and then wash it with a dry towel.
3.Remove foreign objects
The lighter material such as fluff and paper dust on the carpet can be solved by a vacuum cleaner. If you accidentally break a glass on the carpet, you can use a wider tape to stick the broken glass. If it is powdery. Broken glass, can be used after the cotton is drowned, and then sucked again with a vacuum cleaner.
4.Focus mark treatment
In the case where the scorch of the carpet is not serious, the burnt part can be brushed off with a brush or nickel coin. If it is a serious scorch, it is necessary to press the book on it, wait until it is dry, Carding.
5.Carpet dusting
You can use the broom to soak in the soapy water to sweep the carpet, keep the broom moist, then sprinkle some fine salt on the carpet, clean it with a broom, and then wipe it with a dry rag. You can wash the carpet and dry it. It is best to place the pure wool carpet in the sun at regular intervals. Pay attention to turning the carpet over and pat it with a thin stick to remove the dust from the carpet.
The benefits of carpeting
1.Sound insulation effect
The carpet's tightly ventilated structure has the effect of absorbing and isolating sound waves, so it has a certain sound insulation effect.
2.Improve air quality
The fluff on the surface of the carpet absorbs dust particles from the air, improving the air quality in the room.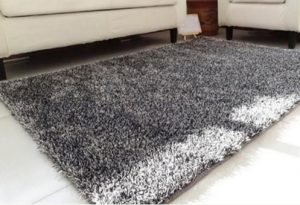 3.Carpet safety
Carpet is a kind of soft paving material, which makes people not easy to slip. There are children and old people in the house.
4.Art beautification effect
The carpet has a rich pattern, beautiful colors, and a variety of shapes, which can make the home decoration play a decorative effect, reflecting the personality of the head of the household.
5.Non-toxic
The carpet does not have radiation and does not emit formaldehyde and other gases that are harmful to the health of the body, thus achieving perfect environmental protection requirements.