4. Dust paper mop
Features: The use of friction to generate static electricity to absorb hair, after the dirty, directly replace the new non-woven fabric, saving the trouble of cleaning.
Advantages: The effect of adsorbing dust on the dry ground is good, and the mop head can be adjusted at will, and the cleaning will not leave a dead angle.
Disadvantages: It is impossible to remove solid dirt that is not fluffy, and it is necessary to replace the non-woven fabric when using it.
Applicable: Suitable for dust removal of large areas of dry ground, wood floors and high walls.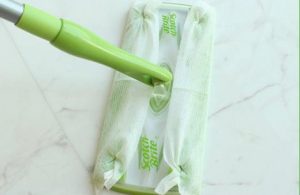 5. Spin mop
Features: Use the rotary tow method when cleaning the mop to avoid water on your hands.
Advantages: Do not touch the mop when cleaning the mop, and you can replace multiple mop trays to clean different areas.
Disadvantages: improper use can take time to repair.
Application: Suitable for cleaning floors, ceilings, high walls, under chairs, etc.
Tip: In addition to mopping the floor, the mop board can also be used sideways to clean the gaps next to the cabinet.
6. Electrostatic mop
Features: The width of the mop head is large, and the friction is generated by the friction of the fibers to cause dirt, and the water absorption is strong, and both wet and dry can be used.
Advantages: The area that can be towed at one time is large, saving time and effort. It is recommended to buy two pieces at a time for dry and wet conditions.
Disadvantages: The mop has a large cloth surface, and it takes more effort and time to clean and dry.
Application: Suitable for large wooden floors, quartz tiles or large indoor courts.
Tip: When cleaning, remove the mop head clip to replace the cleaning mop cloth.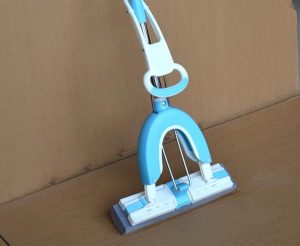 If you want to know more products, please pay attention to the mop manufacturers.