There are a wide variety of household brooms, such as a common broom set, a special material broom, such as the EVA sponge head magic broom, looks like a scraper, not like the traditional broom. The magic broom is closer to the wiper, but it is much better than a pure wiper. It has a high friction, so it can be used to clean hair and dust. It is waterproof and therefore suitable for cleaning the water in the bathroom. It can also be used to scrub the window glass, because the handle can be stretched, no need to stand on the stool or remove the glass to clean, we just stand on the ground, take the magic broom to clean the glass, it greatly protects us. The safety of life has also saved the effort to remove glass.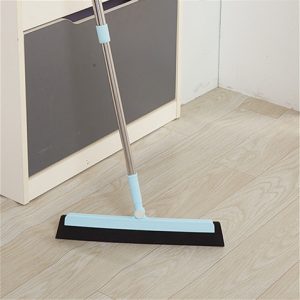 In addition to the easy-to-use magic broom, a new type of hand-operated broom is also very easy to use. It doesn't need to be recharged like a sweeping robot, and the sweeping robot's sweeping range is not under our control. It is almost everywhere to pick up garbage, there is no fixed cleaning mode, it is very unaccustomed to the organized people. But this hand-pushing broom is different. It needs us to push it. When we want to clean the living room from start to finish, just push it and walk it again. It won't be like the sweeping robot. Take a pass. The push-type broom is also not covered by the wire as the vacuum cleaner. The vacuum cleaner's wires are limited in length. Many times we need to change the socket constantly. For example, after cleaning the living room, the plug must be pulled out and re-plugged into the room. And many vacuum cleaners are still very bulky and difficult to push. The hand-pushing broom is different. It does not need electricity, and naturally there is no limit to the range of motion. And because it lacks an electric motor, the weight is much lighter than the vacuum cleaner, and we push it without any effort. Although it can't handle the water stain problem like the magic broom, it comes with a large-capacity vacuum box. It is enough for a normal-sized house to clean it. If it is a luxury house, it may not be enough.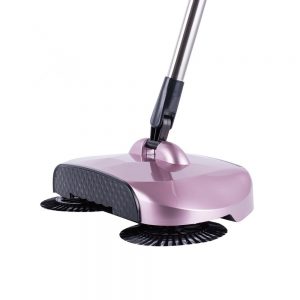 There is also a broom made of various plants, which is an artistic feeling at home. You can have a straw broom at home with a lawn and a small yard. This kind of broom is derived from nature, pure and natural, pollution-free, safe, healthy and environmentally friendly. And the brooms are hand-made, the material is the most durable, used to clean the leaves and petals in the yard are excellent. Don't miss out on your favorite friends. The hand-woven broom is not only durable, but also exquisite and beautiful. Even if it is only used for decoration, it is very good.We are a grass broom supplier, you can customize the grass broom that belongs to you.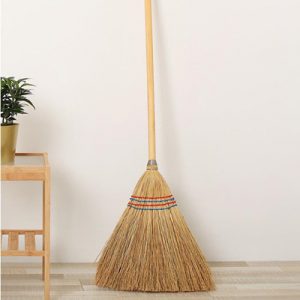 If you are interested in our broom, please feel free to contact us. Of course, you can also go to our broom manufacturers website to find out more products.