The broom is essential in our lives, but what should we pay attention to when using it? Today the grass brooms manufacturers will take a look at the characteristics of the broom made of stainless steel broom bars.
Its main function is to clean our home hygiene, how can we maximize their function, first we need to clean the hair and dust on it before using the broom, and then we try to press when sweeping the floor The texture of the floor is used for sweeping. The purpose of this is to remove dirt easily. It is also necessary to pay attention to the use of various brooms. Only the correct method can improve the utilization of the broom.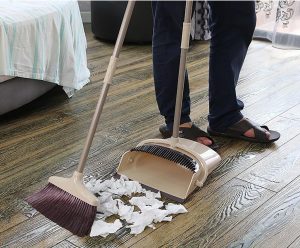 The most important thing is that we use the stainless steel broom bar to make the broom. We must not use the brush and there is no broom, so it will not only scratch our floor, but also shorten the service life of our floor.